Japanese Indigo Seeds- 'Persicaria Tinctoria'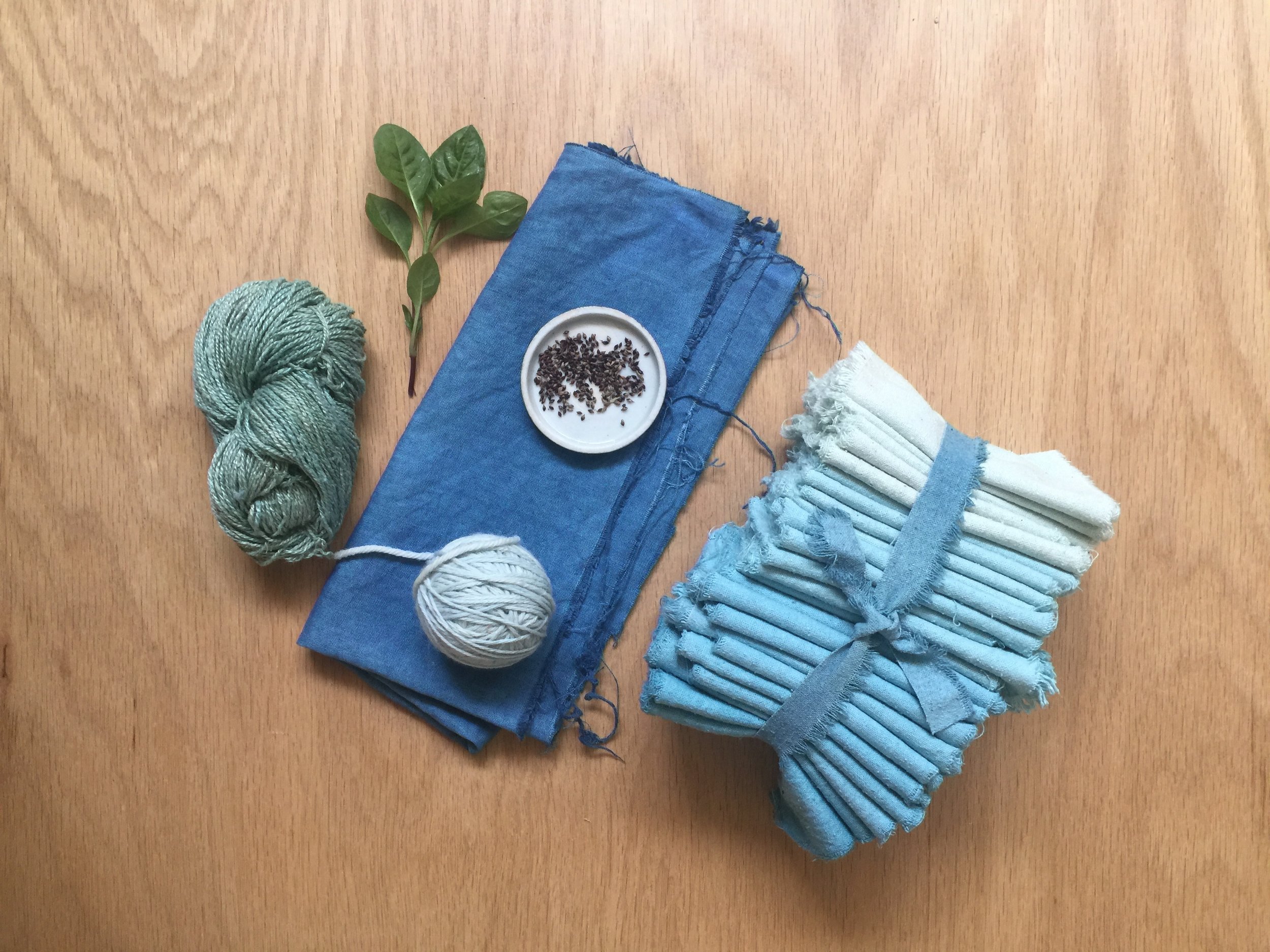 Japanese Indigo Seeds- 'Persicaria Tinctoria'
Japanese Indigo (Persicaria Tincotoria -or- Polygonum Tintorium') is a favorite variety of indigotin bearing plant to grow in temperate to hot areas. The plant belongs to the buck wheat family and produces a beautiful blue green aqua color on silk and wool (protein fibers) using a very simple 'fresh leaf' method outlined here on my blog. If you grow enough (more than a few plants worth) and have sufficient leaf weight you may also like to try extracting the indigotin from the leaves to create an indigo vat to dye true indigo blues on all types of natural fibers. Extracted indigo can also be used to make indigo pigment paint for printing and painting. Instructions on germinating, growing, and harvesting your indigo are included with your seed order. Sow indoors 6 weeks before the last threat of frost in your area for a jump start on the season to give yourself multiple harvests throughout the summer and early fall, or directly in the ground in full sun with plenty of water during the spring and a deeply weekly watering during the summer.
Each packet contains 1 gram or approximately 250 seeds. Please sow this season (2019), as germination rate diminishes after one year. Expect 50% or better germination rate. See the 'Dye Plants' section of my website to learn more about cultivating this plant. And read my blog post on my favorite way to use homegrown indigo- Fresh Leaf Indigo Dyeing!
I'll be adding more wonderful tutorials and inspiration of what to do with indigo to my website in the coming year so stay tuned!
sold out